The term "best of breed" refers to business software and stands for the philosophy of picking the best solution from each application area and integrating it into one's own IT infrastructure instead of relying on one manufacturer. It reduces lock-in effect and dependence on a single software vendore.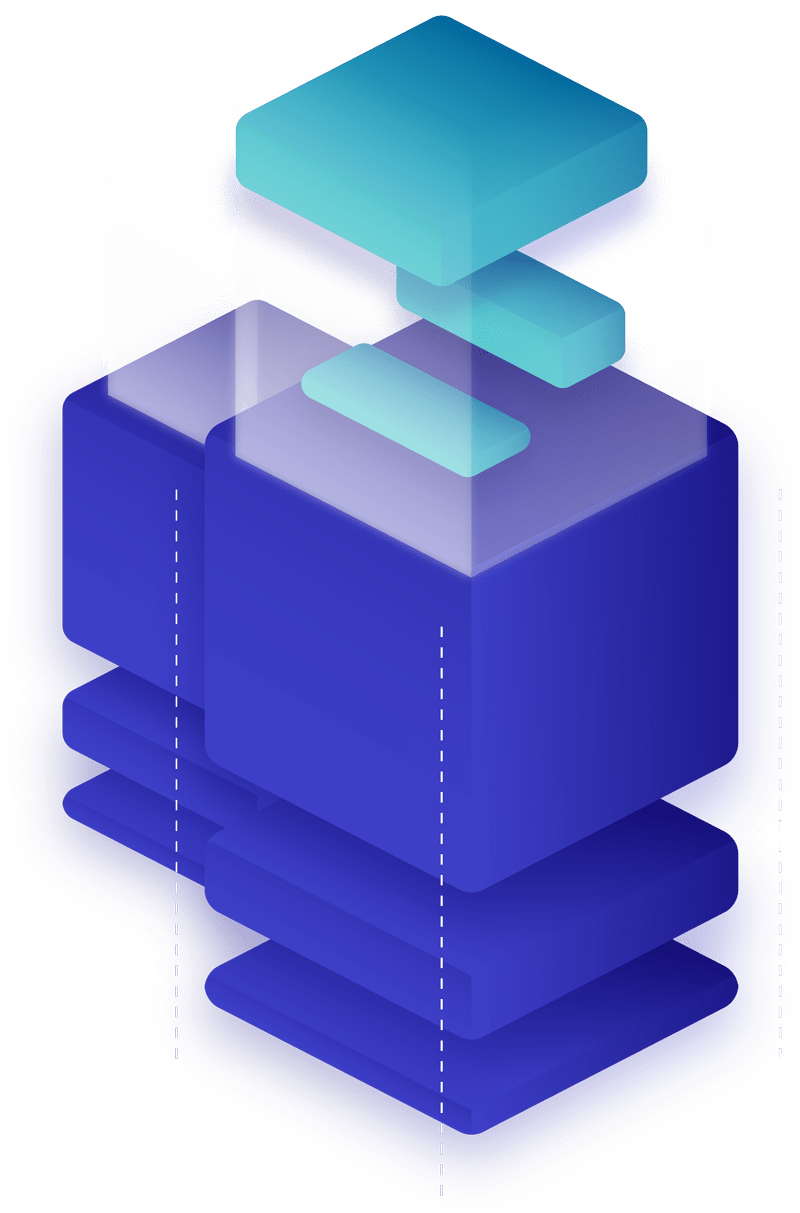 When purchasing software, companies in the past opt for complete solutions from one software vendor. In terms of an office suite, for example, this means buying a word processor, a spreadsheet and a presentation programme from manufacturer XYZ. This usually leads to all applications are fully compatible with each other, i.e. there are no problems with interfaces, printer drivers or different user interfaces. 
On the other hand, this leads to high lock-in costs. In case of doubt, individual software areas of this monolithic approach are not fitting to the current needs of the company, so instead of looking for the optimal software for each business area of the company, the best possible "complete solution" is sought instead. Doing this, compromises must always be accepted and overhead costs occured.
Best of breed means using the most suitable software support for each business purpose in the area of your IT systems. Accordingly, best-of-breed strategists rely on modularity (see Composable Commerce) and combine solutions from different manufacturers. These special solutions – for example, for accounting, enterprise resource planning, or CRM – are integrated to create an end-to-end, highly flexible system landscape.
Modern companies prefer to use the module that is most powerful and/or best fitting to their needs & processes for each area of business. They buy the word processing from company A, the spreadsheet from B and the presentation programme from company C. As a rule, this makes purchasing more expensive and the costs for implementation, maintenance and staff training are also higher – if not using a powerfull underlaying technology platform. Qilin.Cloud is this technology platforma specialized for the e-commerce domain. This strategy achieves higher productivity and thus better profitability in long term. In addition, best of breed allows for more flexibility with regard to changing market conditions and can minimise certain risks at the same time.
While monolithic approaches often require the entire suite to be maintained and updated when a single, important change is required, the best-of-breed approach provides the ability to address only the affected component that requires the changes (without worrying about the other components). This allows companies to respond more quickly to changing market conditions and reduce costs through shorter time-to-market for necessary updates.

Do cherry picking! Get the best fitting system, for the needs that you currently have. Mayve with a little overhead freedome for your growth. Pick the best fitting system for every process of your business and combine them together. It is like -made to measure- with the advanteges of lower cost than full bespoken but way better fitting then a standard suite.
One argument against a holistic, monolithic solution (often also called "standardized software") is that these complete packages are made for the average requirements of a majority of companies. Individual needs are not covered by their scope of services and must be satisfied by customising (often, customising is not possible with standardized software). In this way, an initial cost advantage can quickly disappear.
With relatively simple applications such as an office suite, this may not be a big deal because the packages available on the market all offer pretty much the same scope of services and companies usually do not need a special solution in this area. It becomes more difficult with more complex products that contain modules for ERP, financial accounting and CRM etc.. In this case, a monolithic, holistic solution from one manufacturer is not necessarily the best choice.
With the integration of cloud services, hybrid operating models often emerge in which individual components are distributed across different locations. Decoupling different software modules is also advantageous here, as interfaces are clearly defined and ensure uncomplicated connection and easier scaling of individual services in each case.
Best-of-breed solutions are tailored to the user and therefore more compatible with internal business processes. In their best-of-breed strategy, companies use only the systems that meet their individual requirements. They do not adapt the company's goals to the software, but search for and find the appropriate software solutions for their respective needs.
By nature, best-of-breed solutions are hyper-focused on doing one thing well. By taking a best-of-breed approach, businesses can handpick applications based on the features and functions that they require—and feel confident they're using the best tools across the organisation, whether it's a CRM platform, scheduling and workforce management solution, accounting dashboard, marketing solution, etc.
A major advantage of Best of Breed is that a company's software environment is significantly less prone to crippling the entire company's productivity in the event of an error or failure. For companies that work in total with only one big software, changes to the system or even minor disruptions can have a massive impact on day-to-day business. The best-of-breed approach enables companies to select the best solution for the respective area and to modernise or replace it as a module if necessary. The other software solutions are usually not affected by this, so there are no major business interruptions.
The companies who choose a Best of Breed strategy select the best solution for each department and replace it as required, e.g. because business processes change or new legal requirements have to be taken into account. This frees them from dependence on their software suppliers and gives them a much stronger negotiating position vis-à-vis the supplier, because in case of doubt, the supplier must reckon with the fact that the company is dissatisfied with the solution offered and then even changes the system. This is a fundamental incentive for best-of-breed providers to invest in particular in the quality of support and services, even after the purchase.
Lower Costs – ROI in months, not years
With the implementation of Best of Breed, companies set the pace and drive digitisation forward in stages. The costs are significantly lower than with the installation of complete software, as fewer resources are (have to be) deployed at once, but successively in each area of the company.
Because they involve fewer stakeholders and offer specialised solutions, best-of-breed systems have lighter training and implementation requirements — making them a good fit for teams that need results today and can't wait for a lengthy implementation.  
Best-of-breed applications are often quicker to deploy and with intuitive design, are easier for end users to adopt than full product suites, which means a faster return on investment. 
Since best-of-breed solutions are generally lighter and take less time to implement, one will not only reduce development time costs but will also see results faster. 
The best-of-breed solution reduces dependence on software manufacturers and their products. This makes companies more flexible and independent. If a system does not meet their own, current (!) requirements, a company can simply look for a new solution and cancel the old subscription with the provider in due time. Moreover, choosing the best possible software also creates competitive advantages: Thanks to best of breed, companies always work with the most relevant systems and can react faster to changes.
You're not locked into one provider: With the best-of-breed approach, it is easy for a business to remove or consolidate systems over time as required. If something goes wrong in one area, that vendor can easily be swapped or paired with another while keeping all other systems in place. With an all-in-one system, changing vendors affects the entire company.  If you're not happy with the service or the product, it can be difficult and costly to switch providers. With a best-of-breed tech stack, you have the flexibility to switch out individual components as needed without having to replace your entire system. When a new and exciting solution comes along it is relatively easy to add it to your tech stack and to pivot easily to take advantage of new opportunities.
Another advantage of Best of Breed is that greater specialisation is possible. For example, an HR department can use software that is precisely geared to the requirements of this area, while the accounting department can work with a system that is suitable for them. This makes everyday work easier, simplifies work processes and increases the focus on the respective tasks.
Best-of-breed software comes with richer and more diverse tools due to its specialised nature. The expertise of the software empowers businesses with increased functionality to maximise performance within a particular niche. 
The best-of-breed approach offers individual departments the opportunity to use the best possible tools for their project management. Employees thus do not have to work with tools that are neither suitable nor efficient for their specific area of work. The option to use a specific tool increases staff productivity and satisfaction.
The cornerstone of good user experience is designing solutions with end users' needs, behaviours, and values at the core. Thanks to their narrower scope, best-of-breed solutions can provide a user experience that is tailored to primary users' needs and preferences, making it intuitive to learn and pleasant to use on a daily basis. If a companies tech looks too clunky and over cluttered with applications, people will stop using it, find a workaround on a spreadsheet and your entire software spend is lost. Always think of the user first.
Best-of-Breed software is inherently designed to integrate seamlessly with existing IT systems. This ensures fluid and transparent data communication.
In addition, migration to the cloud has greatly simplified these integration options while reducing costs. In the SaaS era, best-of-breed solutions are therefore becoming increasingly relevant.
Companies invest for many years in applications that are the lifeline of the business. Drastic changes to these systems could cause massive business disruption. The best-of-breed approach allows these companies to modernize individual applications in isolation while continuing to use the other key operational systems.
This allows them to replace legacy systems step-by-step in digestible increments. This way, they don't have to burden your organization with a mammoth implementation project for a complete ERP system over several months, and each sub-project remains more calculable.
One of the biggest challenges of medium-sized companies is to react flexibly and agilely to permanently changing market conditions and demands on their own IT. If a company rely on the most suitable solution for each indivdual task, it creates significantly better IT support for business processes because the solution comes from a specialist.
In addition, the company also create a highly agile, adaptable system that can respond to changes much more quickly and cost-effectively. Optimal, flexible business processes with the best possible IT support also create competitive advantages. IT is then not a brakeman of the company's success, as is so often the case, but a driver.
Frequent Updates and Innovation
Best-of-breed software prides itself on retaining the title "best." To do this, it needs to constantly stay up to date on consumer feedback and market trends, and react accordingly by rolling out new features and improvements. As a customer, it's always nice to be on the receiving end of these continual updates. 
Having systems that are adaptable to change is critical. As your hospitality business grows, you'll need to be able to scale your technology solutions accordingly.  Best-of-breed software is designed to work for all clients ranging from small businesses to large enterprises. With a best-of-breed tech stack, it's often easier and less expensive to add on new components or to increase the capacity of existing ones. On the other hand, all-in-one platforms can sometimes be limited in their ability to scale.
If the pandemic taught us anything it's that businesses that can quickly adapt are those that survive and thrive. Don't get locked into one way of operating. Build flexibility into your core.
Employing more than one best-of-breed solution doesn't mean your data is doomed to be siloed. Many best-of-breed solutions offer significant flexibility, allowing you to connect multiple systems through light integrations or simple processes.
Open API is the standard now for best-of-breed software, allowing for easy integration and data exchange between vendors. For instance, the right workforce management system usually integrates perfectly with most payroll platforms, busting the data re-entry myth surrounding the use of best-of-breed. At this point, API integration is so advanced that a collection of best-of-breed vendors almost feels like a single system.
Superior Industry Knowledge
Along with platform providers, the companies, and people, that deliver cloud-based, best-of-breed applications have extensive experience in and within the industries they specialise in. They've implemented solutions for hundreds of organisations and helped thousands of end-users to become more productive – and the company more profitable. As a result, companies that provide best-of-breed applications are often able to help their customers uncover additional ways to leverage workforce resources within their organisation or manage operations more effectively.
"Everything from a single source" as the main argument used by ERP vendors against the best of breed strategy. However, if you take a closer look, this statement is quickly refuted. First of all, no ERP system can completely cover all the functions required. In practice, it is modified again at great expense. In case of doubt, so-called "shadow IT solutions" develop in sub-areas of the company in order to be able to cover the necessary requirements. Some ERP vendors have already recognized this problem and are integrating best of breed solutions into their own product portfolios to provide the necessary depth of functionality – but due to their "added afterwards"-nature, they never achieve the depth and real benefits as natively built best of breed solutions. Modern implementation methods such as web services also favor the best of breed strategy. This is because web services interfaces are based on generally applicable web standards.
This means that applications that have the appropriate openness can "talk" to each other – regardless of which manufacturer, operating systems, databases and programming languages they use. In addition, because the interfaces are directly influenced, there is transparency about the data flows that exist between the individual systems, which can also be decoupled again. After all, the seamless integration of their special solutions into existing system landscapes is part of the core business of best of breed providers. Uniform operating philosophies, which for many manufacturers are based on Microsoft Office, for example, and the ability to flexibly adapt the user interfaces, then also create uncomplicated solutions from a single mold at the interface.
The challenge of enabling different best of breed solutions to communicate seamlessly with each other therefore requires a flexible technology platform. This is exactly where Qilin.Cloud comes in – it solves the challenge of allowing different solutions from different vendors to communicate with each other seamlessly, quickly and efficiently to enable overall individual solution for the user in the shortest possible time to market.
So, how can you realize the benefits of best of breed technology, while minimizing the downsides that come with bringing it all together? Ultimately, you have to make a bunch of different solutions operate in tandem in order to create a seamless user journey and end-to-end user experiences that don't feel cobbled together. 
The good news is there is a solution that bridges the best of both worlds, known as "orchestration." With orchestration, linking together all your preferred best-of-breed solutions becomes a lot easier and faster. 
Qilin.Cloud takes care of this orchestration. In order to be able to map the user's processes as business-like as possible, our orchestration engine is also oriented towards processes and not – as it is with most other solutions the case – towards objects. We believe, that this is the only way to achieve the most realistic and detailed representation possible of the real processes taking place in you company.
Qilin.Cloud not only enables the orchestration of processes, it also analyzes them automatically and shows deviations from the planned model as well as inefficiencies. Even more: through AI-driven automations, Qilin.Cloud can autonomously optimize your processes using the most granular adjustments and automatic tests, for an optimal balance between effectiveness and efficiency.
Economic efficiency analysis
The best-of-breed approach ensures long-term investment protection for the software components through vendor independence. In addition, best-of-breed providers can score points over generalists in their field with a significantly faster implementation and introduction phase as well as with user-oriented process support in the solution. In addition, modularity with the inclusion of well-defined interfaces reduces complexity, also in terms of quality assurance. Errors can thus be isolated more easily.
The best of breed strategy can bring cost and strategic advantages to many companies. Taking into account the need to act quickly and the desire to differentiate from other competitors with the help of flexible software systems from the cloud that react dynamically to changing value-adding processes, the "best of breed strategy" should be considered. Full-blown ERP solutions are simply not suitable for every company. They have become too extensive, complex and cost-intensive for many situations and can become a burden. Flexibility is different.
Using an all-in-one system (monolytic, holistic best-of-suite system) often goes hand in hand with less flexibility. Studies have shown that only about a quarter of the users of a marketing suite use more than half of the possible functions. By taking a best of breed approach, you avoid the costly purchase of tools that your employees don't use at all.
Choose the Qilin.Cloud technology platform for your business now.